​At Thrive Group we help clients plan, recruit and manage workforce requirements to secure quality people and maximise business performance; the smart approach to workforce management.
With Brexit and the coronavirus pandemic continuing to change the status quo, there are so many considerations for employers to make to keep their workforce safe and productive. Workforce recruitment experts, Thrive, are helping clients navigate their changing needs and optimise performance with a three step plan for smart workforce management and recruitment.
Smart recruitment step 1: plan ahead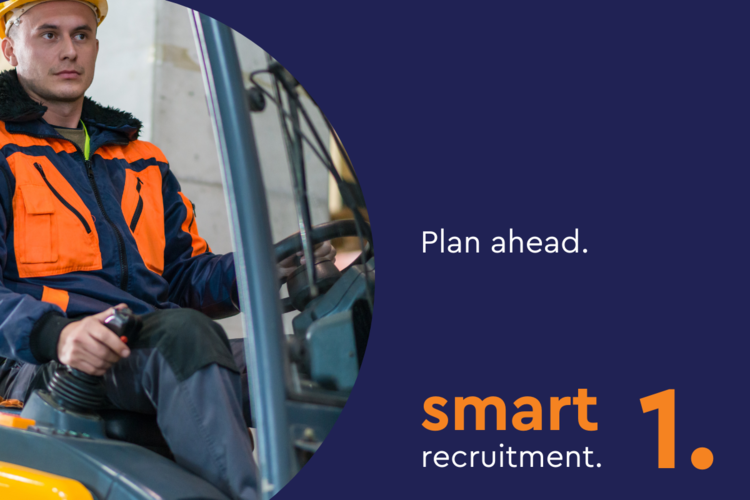 As the economy rebounds through spring into summer, the workforce landscape looks set for some big changes. Post-Brexit, we are seeing a big drop in European workers in the UK. Summer is also traditionally a time when resignations are high and EMSI think that we may see record-setting resignations during the summer of 2021. At the same time, many industries will see an increase in their workforce requirements: limitations or a reluctance on foreign travel has turbo-charged domestic tourism, leisure resorts are opening, needing more workers than ever before, hospitality will be in full swing and events are coming back on.
Employers need to plan and work ahead to secure their workforce requirements early to ensure they don't get left short staffed. How is your plan shaping up?
What is your business plan forecast for sales or throughput over the next 3, 6 and 12 months?

How do those forecasts impact your workforce requirements?

Where are the peaks and troughs in your workforce plan and how can you manage them?

What steps have you taken to ensure you get the best possible workforce, the reliable and efficient, when you need them?

How does your local labour market match up to your needs?
Are you recruiting smart? It might be time for you and your team to choose Thrive! Get in touch to find out more about how Thrive can help your workforce needs.